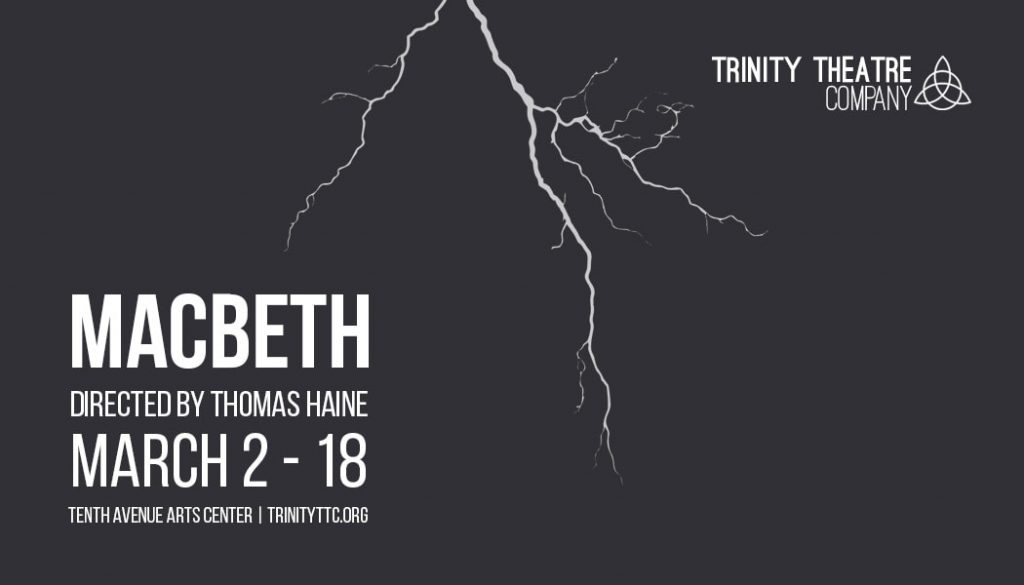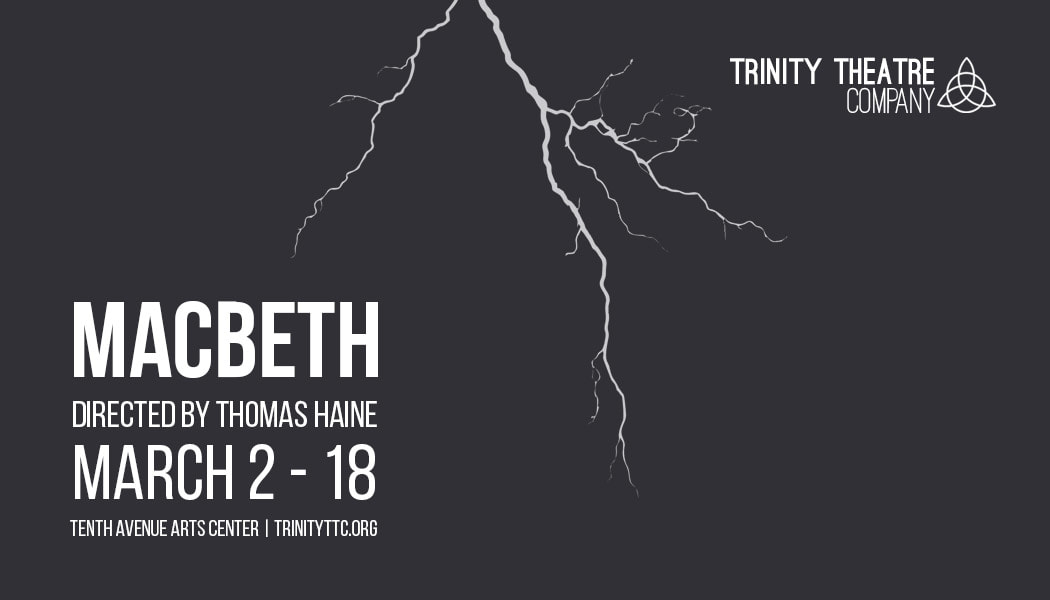 Macbeth, running March 2-18, 2018
THE LAST DAYS OF JUDAS ISCARIOT
by Stephen Adly Guirgis
Directed by Sean Boyd
About The Show
Set in a time-bending, darkly comic world between heaven and hell, THE LAST DAYS OF JUDAS ISCARIOT reexamines the plight and fate of the New Testament's most infamous and unexplained sinner.
Produced by Special Arrangement with Dramatist Play Services, Inc.
Tickets range from $18-28 depending on performance date.
All offers are final. Please contact us for assistance.
Discounts apply for students, seniors, military, and groups of 7+
ARTISTS
If you would like to be a part of our artistic team, please send your resume to
​TrinityTheatreCompany@gmail.com
Production Sponsors
If you would like to donate, please click the button below to give now, or email us at trinitytheatrecompany@gmail.com.