The Complete History of America (Abridged)
By Adam Long, Reed Martin, Austin Tichenor
600 years of history in 6000 seconds … history will never be the same! From Washington to Watergate, yea verily from the Bering Straits to Baghdad, from New World to New World Order – THE COMPLETE HISTORY OF AMERICA (ABRIDGED) is a ninety-minute rollercoaster ride through the glorious quagmire that is American History, reminding us that it's not the length of your history that matters — it's what you've done with it!
Directed by TBD
May 31 – June 9, 2019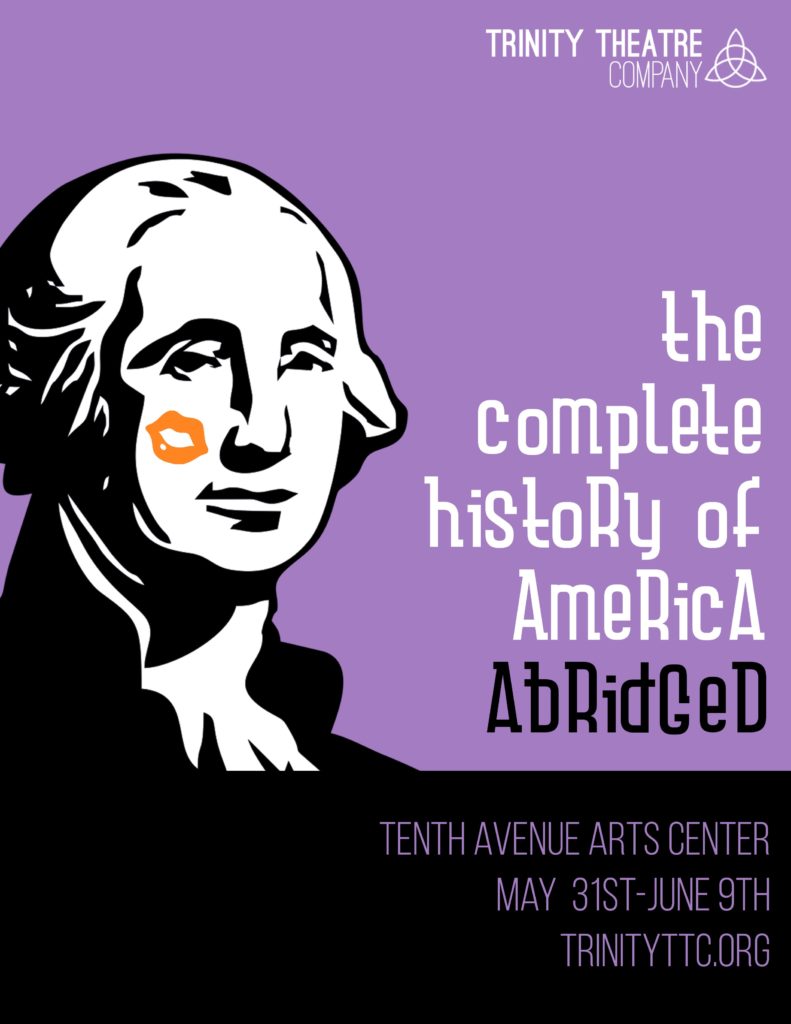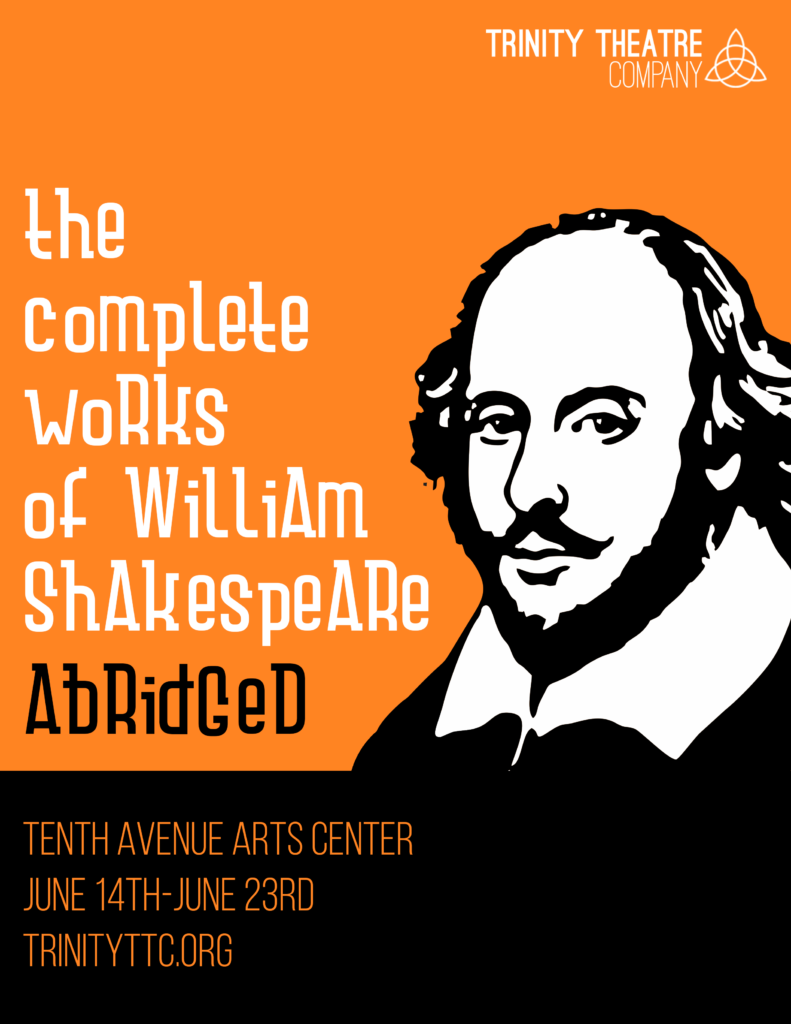 The Complete Works of William Shakespeare (Abridged)
By Adam Long, Daniel Singer, Jess Winfield
To celebrate the 20th anniversary of the Reduced Shakespeare Company's classic farce, two of its original writer/performers (Daniel Singer and Jess Winfield) thoroughly revised the show to bring it up to date for 21st-century audiences, incorporating some of the funniest material from the numerous amateur and professional productions that have been performed throughout the world. The cultural touchstone that is THE COMPLETE WORKS OF WILLIAM SHAKESPEARE (ABRIDGED) was born when three inspired, charismatic comics, having honed their pass-the-hat act at Renaissance fairs, premiered their preposterous masterwork at the Edinburgh Festival Fringe in 1987. It quickly became a worldwide phenomenon, earning the title of London's longest-running comedy after a decade at the Criterion Theatre. THE COMPLETE WORKS OF WILLIAM SHAKESPEARE (ABRIDGED) is one of the world's most frequently produced plays and has been translated into several dozen languages. Featured are all 37 of Shakespeare's plays, meant to be performed in 97 minutes, by three actors. Fast paced, witty, and physical, it's full of laughter for Shakespeare lovers and haters alike.
Directed by Sean Boyd
June 14-23, 2019
Past performances this season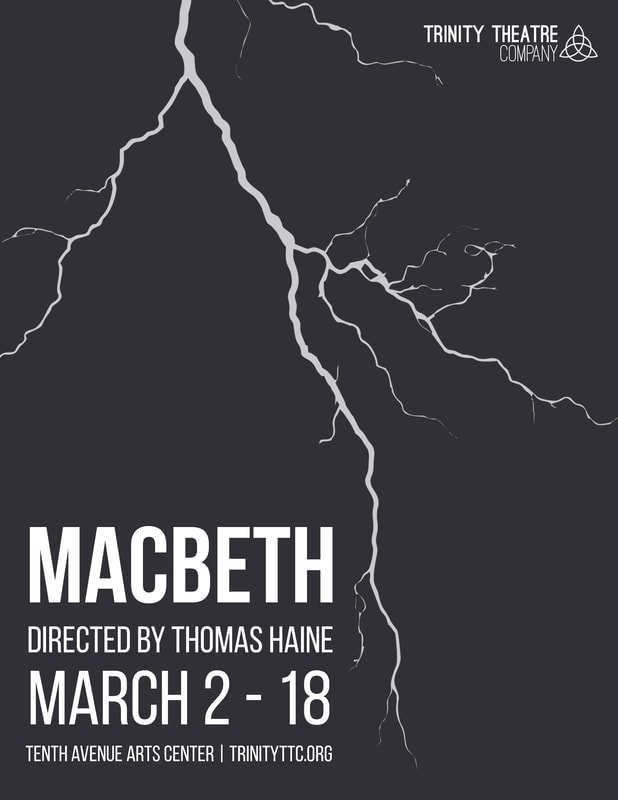 Fuddy Meers
By David Lindsay-Abbaire
Trinity Theatre is proud to begin its 2019 season (Season VII) with David Lindsay-Abaire's zany play: FUDDY MEERS. It tells the story of an amnesiac, Claire, who awakens each morning as a blank slate on which her husband and teenage son must imprint the facts of her life. One morning Claire is abducted by a limping, lisping man who claims her husband wants to kill her.
Directed by Sean Boyd
February 22 – March 3, 2019