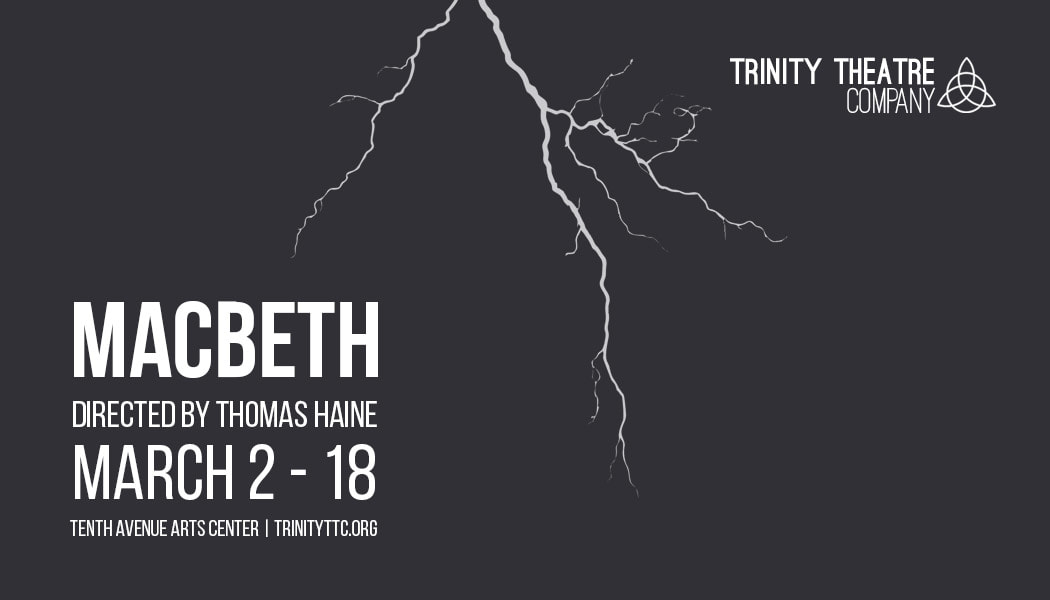 Macbeth, running March 2-18, 2018
Venue: Tenth Avenue Arts Center
Tickets start at $18
Approx. Run Time: 90 mins, with one 15min intermission
About The Show
All hail Macbeth, the witches proclaim, before the brave Scottish soldier returns home to honor and glory. But, they have one more prophecy, that he "shall be king hereafter", thus igniting the flame of intrigue and desire in Macbeth's heart. Encouraged by his wife, Macbeth is to become one of Shakespeare's most fascinating characters, as he begins a hero, and descends down a dangerous and infamous path.
Preview: $18.00
Opening Night: $28.00
Closing Night: $23.00
All other performances: $21.00
**Please note there is a $3 total fee for all exchange orders**
DISCOUNTS:
Student, Senior, and Military receive $3.00 off admission.
Groups of 7-14 qualify for discounts of 15%
Groups of 15+ qualify for discounts of 20%
For student or non-profit groups of 10+, please call the box office at (619) 269-9283
**Please note that discounts cannot be combined**
Production Sponsors
If you would like to donate, please click the button below to give now, or email us at trinitytheatrecompany@gmail.com.
Trinity One Theatre Troupe, Inc. is a 501(c)(3) non-profit corporation. Our Tax ID number is 46-1465106.