Register for our 2020 Productions!
you may also call us at (619) 269-9283, or email us at trinitytheatrecompany@gmail.com
Singing In The Rain Jr.
Singing in the Rain JR. has all the makings of a Tinseltown tabloid headline — the starlet, the leading man and a love affair that could change lives and make or break careers! In silent movies, Don Lockwood and Lina Lamont are a hot item, but behind the scenes, things aren't always as they appear on the big screen! Meanwhile, Lina's squeaky voice might be the end of her career in "talking pictures" without the help of a talented young actress to do the talking and singing for her.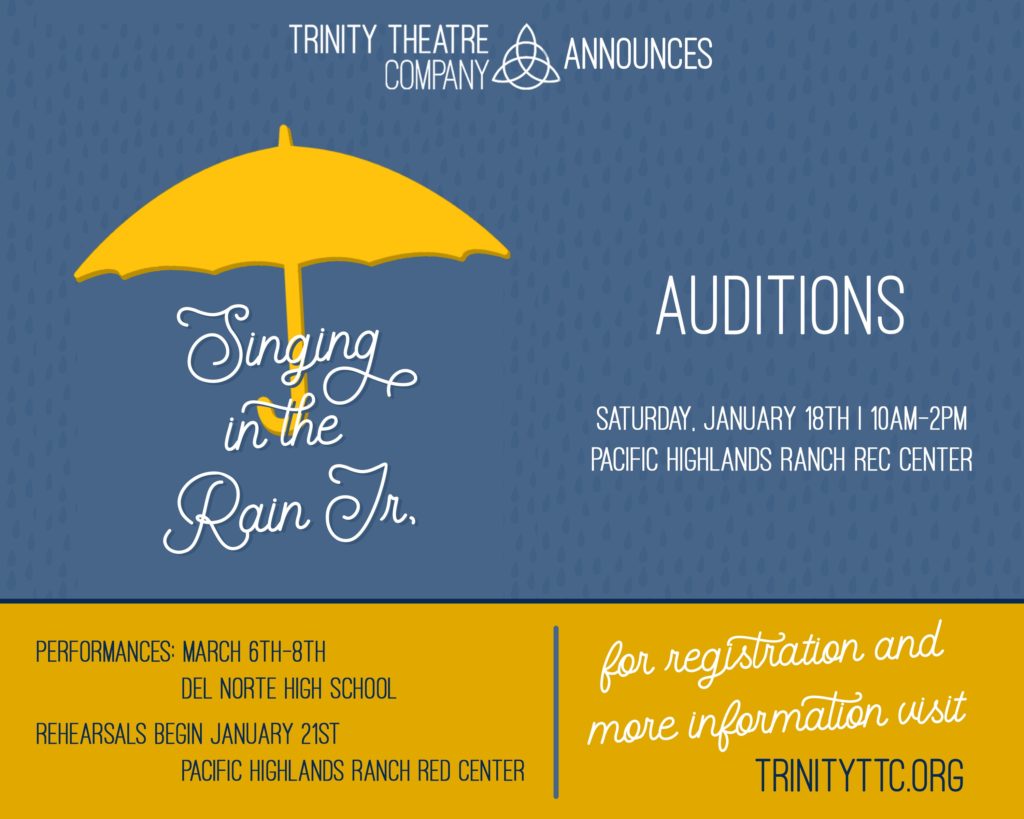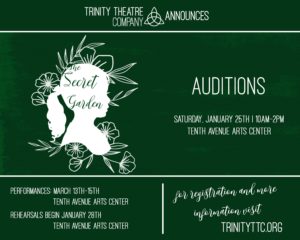 The Secret Garden
The Secret Garden is a play based on the 1911 novel of the same name by Frances Hodgson Burnett. The story is set in the early years of the 20th century. Mary Lennox, a young English girl born and raised in the British Raj, is orphaned by a cholera outbreak when she is ten years old. She is sent away from India to Yorkshire, England, to live with relatives whom she has never met. Her own personality blossoms as she and a young gardener bring new life to a neglected garden, as well as to her sickly cousin and uncle.
You may also call us at (619)269-9283, or email us at trinitytheatrecompany@gmail.com
Sponsorships
To become a sponsor, please click the button below.
Like our educational Facebook page for updates and audition notices: