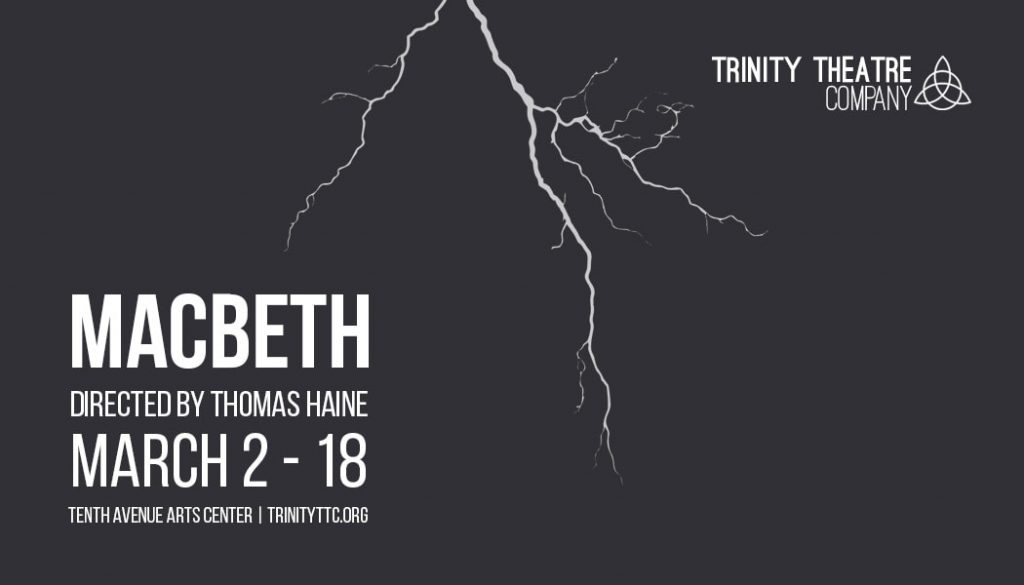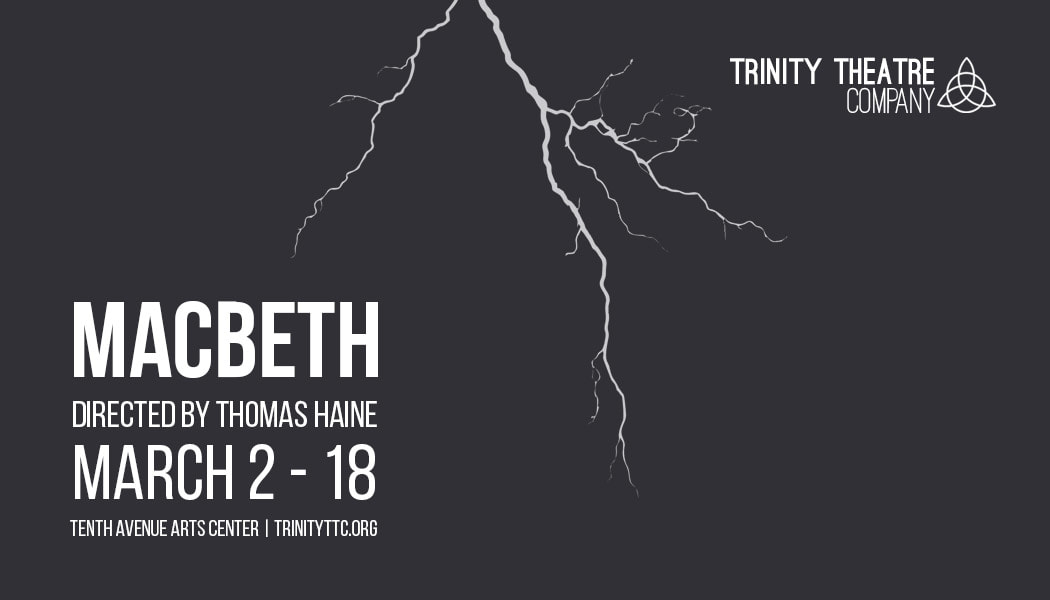 Macbeth, running March 2-18, 2018
ARSENIC AND OLD LACE
by Joseph Kesselring
Directed by TBD
About The Show
We meet the charming and innocent ladies who populate their cellar with the remains of socially and religiously "acceptable" roomers; the antics of their nephew who thinks he is Teddy Roosevelt; and the activities of the other nephew—these require no further description or amplification here.
Tickets range from $18-28 depending on performance date.
All offers are final. Please contact us for assistance.
Discounts apply for students, seniors, military, and groups of 7+
ARTISTS
If you would like to be a part of our artistic team, please send your resume to
​TrinityTheatreCompany@gmail.com
Production Sponsors
If you would like to donate, please click the button below to give now, or email us at trinitytheatrecompany@gmail.com.