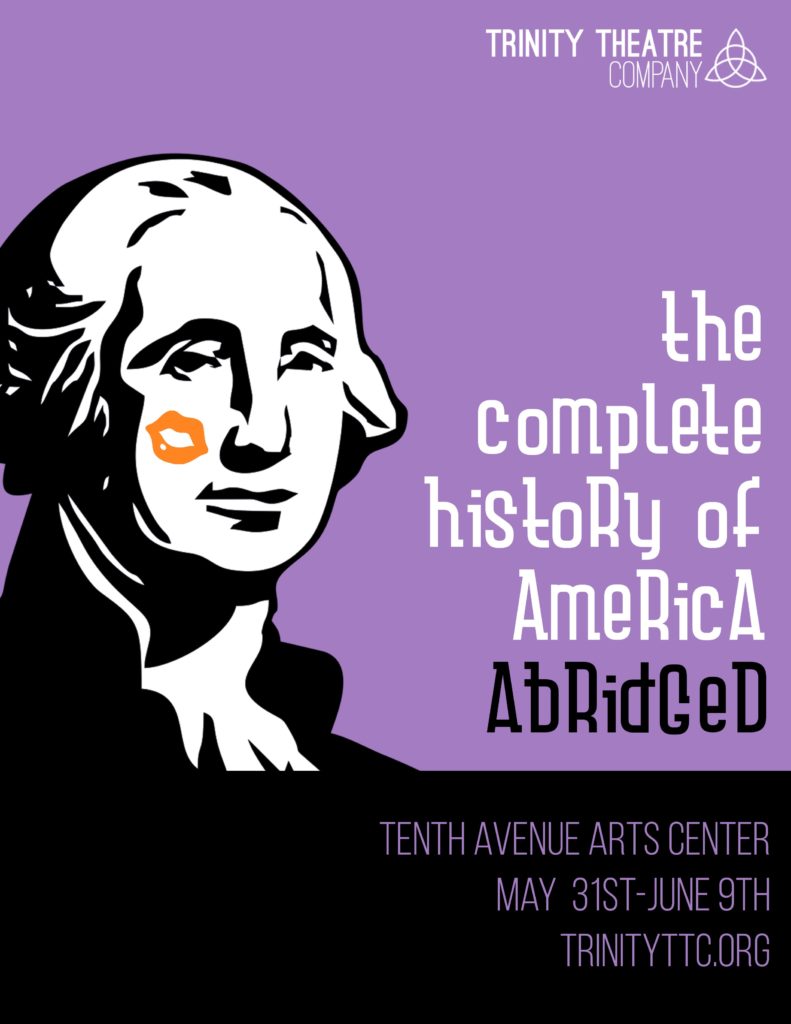 The Complete History of America (Abridged), May 31 - June 9, 2019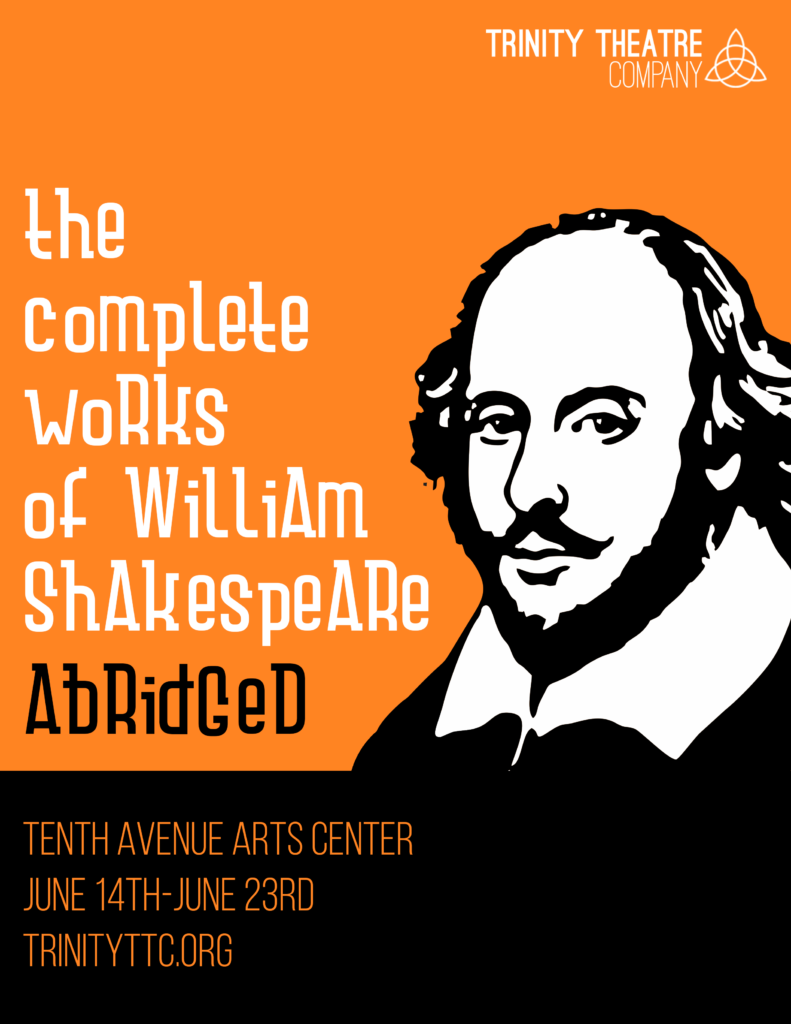 The Complete Works of William Shakespeare (Abridged), May 14-23, 2019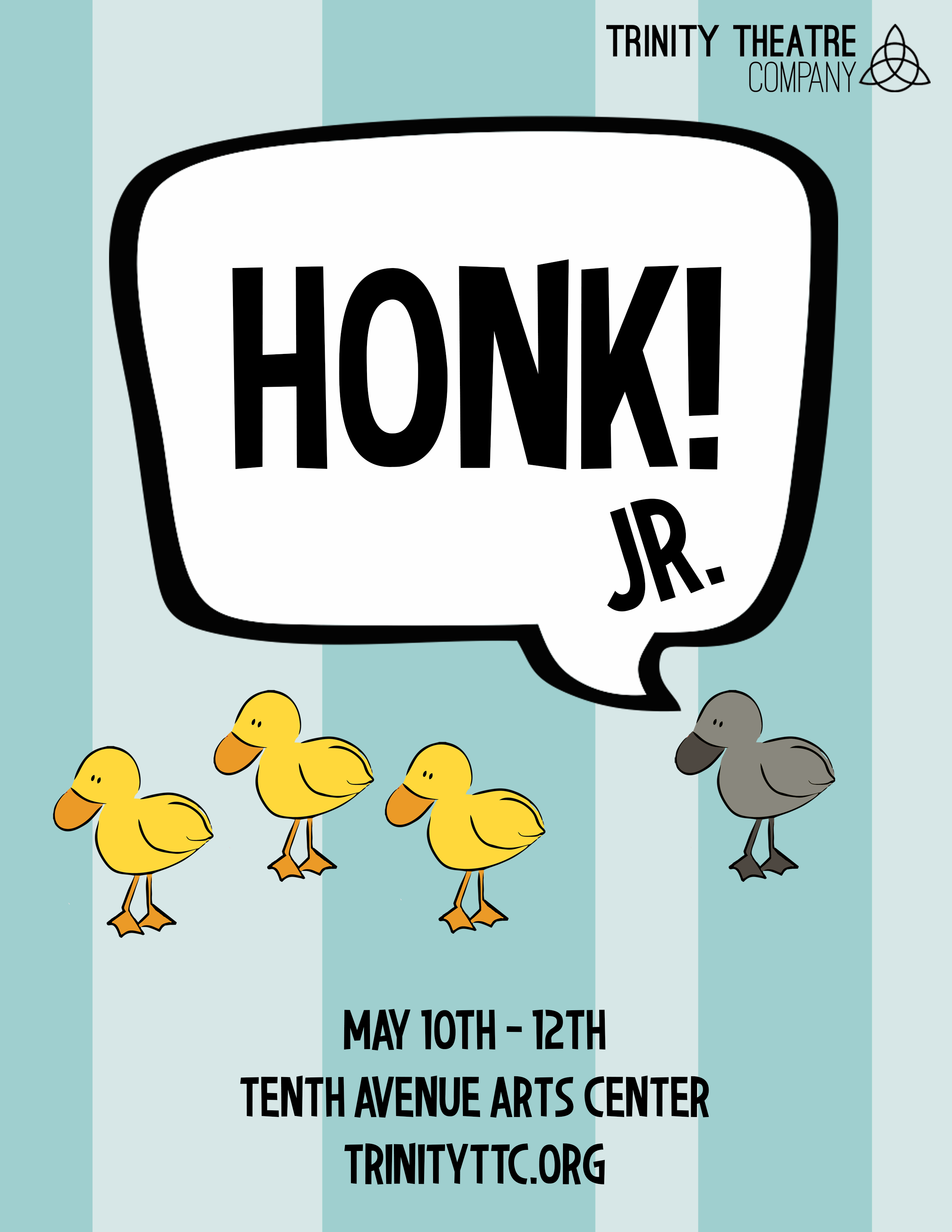 Upcoming Youth Production

HONK! JR

Adapted for young performers, and with a score by George Stiles and Anthony Drewe (Mary Poppins), Honk! JR. is a heartwarming celebration of being different that is sure to delight audiences of all ages with its sparkling wit, unique charm and memorable score.  Witty and hilarious, but also deeply moving, Honk! JR. will treat your audiences to equal amounts of laughter and tears.

Ugly looks quite a bit different from his darling duckling brothers and sisters. The other animals on the farm are quick to notice and point this out, despite his mother's protective flapping. Feeling rather foul about himself, the little fowl finds himself on an adventure of self-discovery, all the while unknowingly outwitting a very hungry Cat. Along the way, Ugly meets a whole flock of unique characters and finds out being different is not a bad thing to be.
Testimonial
Dear Trinity Theatre,
It's unbelievable, but true! Philip was offered the role of Dickon Sowerby in The Secret Garden. He let out a scream of joy when he found out about it and he has been excited and in a happy mood ever since. What a great new reality. I still cannot quite believe it.
It's clear that without your excellent guidance it would have not happened. His monologue and his confidence about acting had improved substantially after you taught him. I am therefore immensely grateful to you for having helped Philip gain access to a new world in which he will surely make new and wonderful experiences. He will always remember and be grateful to his very first theater teacher for the rest of his life.
All the best,
Jurgen
(Father of one of our Trinity student's, in 2017 & 2018)